Work With Us!
Being informed is the key to a smooth and successful home purchase. We want to arm you with the knowledge to make the best decisions and save you valuable time, money, and stress. A brief phone conversation with us may be life-changing. Whether you are looking to purchase a home for you and your family to live in, or if you're looking for an investment property, contact us.
---
Recent Blog Posts
If you own rental property long enough eventually you will be faced with an eviction. Everylandlord thinks evictions will never happen on their properties, but they are more common than you may think. Your tenant can be great for eight months and then out of the blue be hit with an unexpected financial setback. This […]
more >>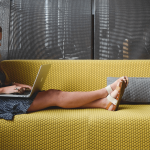 Your perception of real estate is often different from reality. From the outside you can buy any property, make some improvements and walk away with a handsome profit. The reality is that it is difficult to get good deals, make the right updates, find a buyer and close in your timeframe. Additionally, there is almost […]
more >>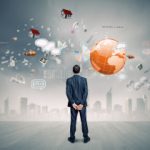 What are the best real estate lead generation options today? Where and how can real estate agents, investors and other related industry professionals generate more leads for buying, selling and renting properties? What are some of the little known benefits, and pitfalls of common real estate lead generation channels today? Here are 12 ways for real estate […]
more >>
Professional!
"It is always a pleasure working with TT & T Homes! 

Tan is very professional and easy to work with. Partnering with TT & T Homes has been a great source of business and referrals, and I look forward to working with them again soon!"

Karina Martinez - Real Estate Agent

"I just closed a house with Tan Pham. It was the most stress free real estate transaction I have ever made, and I have made many.  I am sure you have heard of those real estate developers who claim they buy your house with cash, no commissions, no hassles, no closing costs, a quick closing and at market value. Sounds too good to be true? 

Well Tan Pham is a God sent and he does all of these things. He communicates clearly, is focused and a pleasure to work with, he does exactly what he says he will do.

If you have a property to sell quickly and stress free, "Tan is your man". You will complete your transaction with a smile." 

Joyce Williams - Seller - Retired Real Estate Agent

"TT & T Homes provided me with great customer service and complete transparency as it pertained to our wholesale purchase.  Extremely responsive and accommodating...look forward to doing more transactions with this company !!!"   

Armer Mitchell III - K.M. Realty L.L.C. (VA) - Chief Operating Officer/Co-Owner
www.kmrealtyva.com 

I've been working with TT&T Homes, LLC for 2 years now. We've worked on purchasing and selling investment properties a few times now. What I absolutely love about TT&T Homes, LLC is that the quality vendors they work with including the contractors, stagers, designers, etc. are nothing but the best. Being a real estate professional, the home is a representation of our brand and they certainly deliver nothing but the best value for their pricing. Incredible core group of people, investors and I love the change they are making in RVA one home at a time.

Raymond Rivera - Realtor @ Move 4 Free Realty

 
Find Us On Facebook